UNM Lawrence Lecture
2018 Lawrence Lecture
Thursday, April 5 at 6 p.m.
Continuing Education Auditorium
University of New Mexico
1634 University Blvd NE, Albuquerque, NM 87131


in cooperation with UNM Department of English Language and Literature, UNM Alumni Association, UNM Harwood Museum of Art (Taos), Student Affairs, Honors College, American Studies, Department of Foreign Languages and Literatures, and the International Studies Institute

Free and open to the public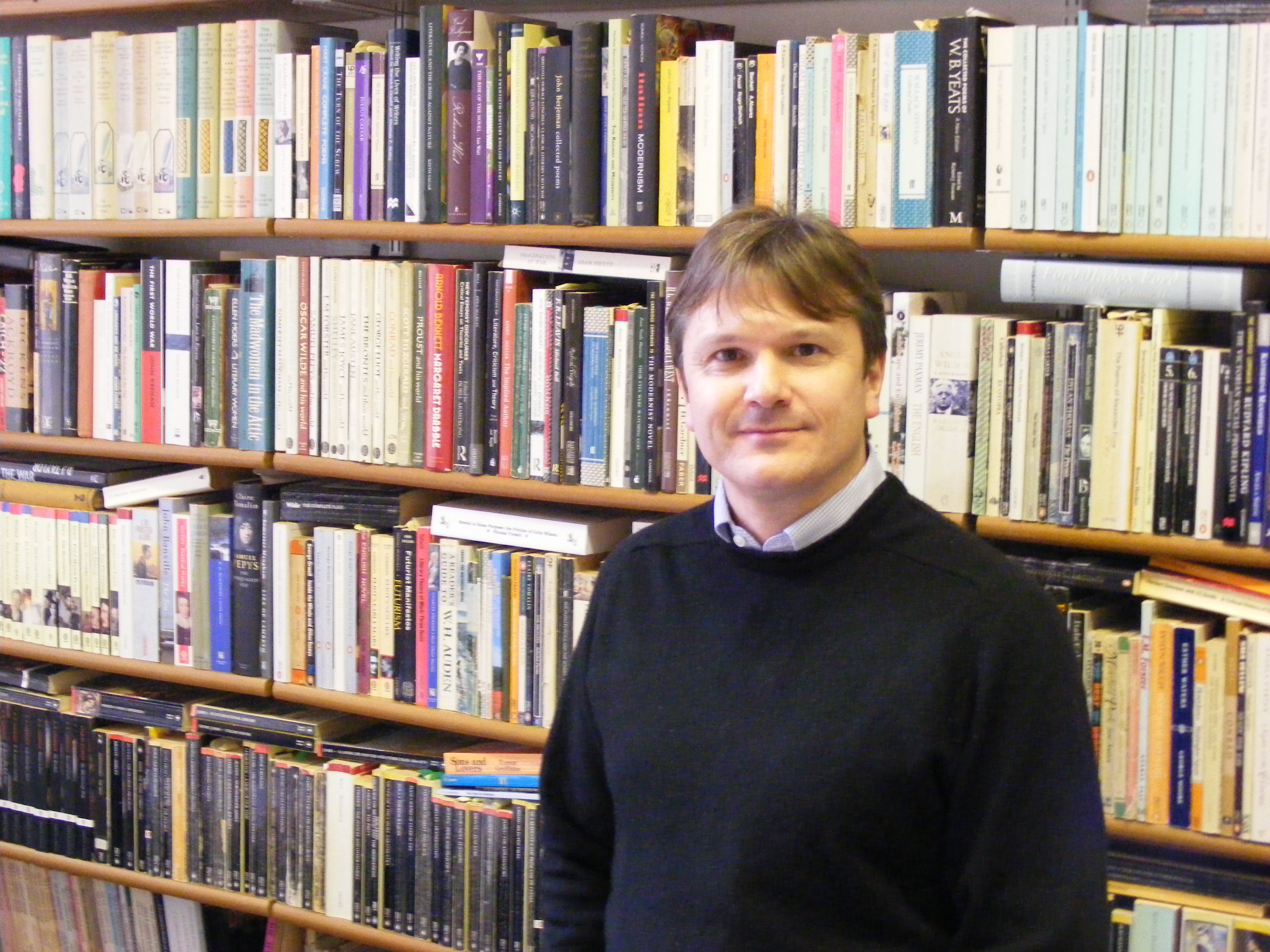 ANDREW HARRISON is Associate Professor of English Literature and Director of the D. H. Lawrence Research Centre at the University of Nottingham, UK. He is President of the D. H. Lawrence Society of Great Britain. He has published extensively on Lawrence. He is the author of D. H. Lawrence and Italian Futurism: A Study of Influence (Rodopi, 2003) and The Life of D. H. Lawrence: A Critical Biography (Wiley-Blackwell, 2016) and co-editor (with John Worthen) of D. H. Lawrence's 'Sons and Lovers': A Casebook (Oxford UP, 2005). He is currently editing a major new collection of essays entitled D. H. Lawrence in Context, which is forthcoming from Cambridge UP.
2018 Lawrence Lecture
Reading D. H. Lawrence in New Mexico: The Case of 'The Woman Who Rode Away'
D. H. Lawrence is a challenging writer whose work addresses in a critical and confrontational fashion a series of divisive subjects at the heart of modern life, including issues of power, gender, sexuality and race. One of his most controversial short stories, 'The Woman Who Rode Away', concerns each of these things. It was written in New Mexico in June 1924, during Lawrence's first full month living at the Lobo Ranch, which he later re-named the Kiowa Ranch. This lecture will discuss the story's reception by both feminist and postcolonial critics, showing how our changing understanding of it reflects broad cultural trends and accompanying shifts in Lawrence's popular and academic reputations. It will then provide a fresh biographical reading of the story which situates it firmly in its moment and place of composition, revealing surprising and under-appreciated aspects of Lawrence's belief in his psychic abilities and the power of his words.
Dr. Harrison's talk on D.H. Lawrence: A Critical Biography at the UNM Harwood Museum of Art in Taos delivered Saturday, April 7 at 10:30 a.m. can be viewed here
For more information about our 2018 lecturer, please watch this
interview with John Worthen and Andrew Harrison
2017 Inaugural Lawrence Lecture with Mark Doty